What is it?
The Texas Nexus use to be a group of linked repeaters along one of the main highways in Texas, I-35. Now, its linked repeaters most anywhere in the state. All the repeater owners have worked hard and agreed to keep the repeaters dedicated to the network. With the popularity of the network, additional nodes have come online, like Houston. More may join in the future.
When you key up on the network, you are keying every repeater in this network, so please allow time in between transmissions.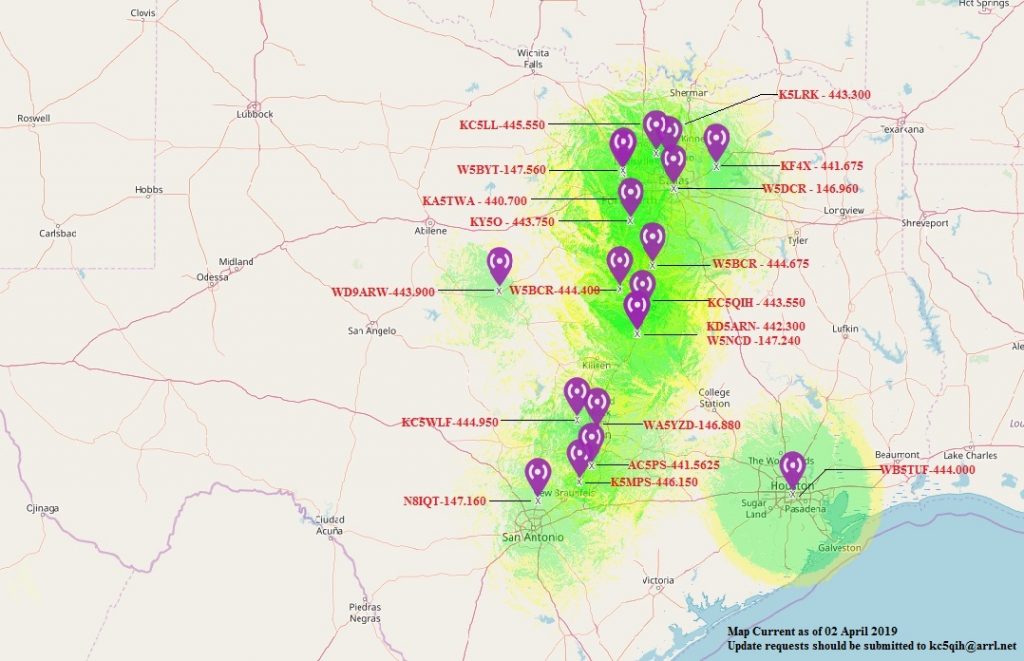 Repeaters do come and go, so this image may not be completely up to date, but it gives you a good idea of the coverage and what the network looks like. The owners of the network can be contacted through their facebook page "texas-nexus-21636"
How to connect to the Texas Nexus network.
Wires-X room: 21636
YSF Reflector: US Texas Nexus
FCS Reflector: FCS003 Room 34
Brandmeister DMR: 31488